successful
Tips and tricks for business success and growth
March 30, 2012 (San Diego's East County) – I know a few business owners and sales people out there who seem to be addicted to the "expert" marketing or sales guru. They have made almost a religion out of following several different coaches or consultants through personal interaction and/or seminar attendance and/or reading of their books. Every piece of advice these experts dole out is absorbed like a sponge. While I applaud the enthusiasm behind this adulation, I have to wonder if these businesspeople are getting any positive benefit out of this approach. It seems to me that this is another case of too many cooks spoil the broth syndrome.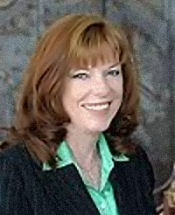 October1, 2011 (Sa Diego) – Debra L. Reed, who was elected chief executive officer and a director of Sempra Energy in June, has been named to Fortune magazine's 2011 list of the "50 Most Powerful Women in Business," published online today.
This year marks the first time Reed has been recognized on this prestigious annual list, which was launched in 1998 to honor successful women in business.