credit reporting
August 22, 2012 (Alpine) - Paula Dickenson, crime prevention specialist with the Alpine Sheriff's Substation, has sent the following alert to the community on a possible identity theft scam, along with information on how to protect yourself and your children from identity theft:
Here is an example of Suspicious Activity! Please call us when this happens. Never let a stranger into your home.

By Charlotte Reed, Realtor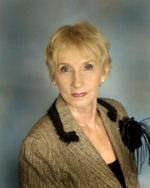 Real estate is my business...my only business.
A weekly column that focuses on Real Estate news that will have an impact on buyers and sellers of real estate in San Diego East County.
February 8, 2012 (San Diego's East County)--In this week's column:
Installation of local Realtor officers and directors
Title information outsourcing
Another lawsuit for B of A and other big banks