leaders
Moonshot for Green Job Creation Within Reach of New San Diego Leaders, Community
By Kathleen Connell
December 8, 2012 (San Diego)--As the post-election celebrations end and 2013 approaches, new leaders have been elected in San Diego in what many consider a historic moment in the region. At the same time, San Diegans, the nation, and the globe are struggling to come out of a recession so deep, it is often referred to as the second Great Depression. Meanwhile profound challenges - climate change and Hurricane Sandy - have swept through the East Coast and the consciousness of Americans as Sandy pushed the detritus of climate denial aside in its terrible force, damage and cost.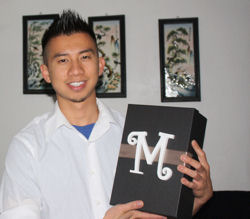 Panels, discussions and social media trainings will teach innovative ways to mobilize for positive change at conference featuring Lady Gaga, Deepak Chopra, Oprah Winfrey plus Health & Human Services Secretary Kathleen Sebelius
February 27, 2012 (San Diego) – Today, The California Endowment proudly salutes San Diego City Heights' youth Mark Tran, one of 18 young adults selected from communities across the state to take part in the official launch of Lady Gaga's Born This Way Foundation, an ambitious new effort focused on empowering youth to be leaders and advocates in their communities.