Diablo Canyon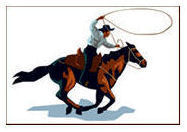 May 2, 2012 -- (San Diego's East County)--East County Roundup highlights top stories of interest to East County and San Diego's inland regions, published in other media. This week's top "Roundup" headlines include:
LOCAL
Ramona wines beat French varieties in competition (UT San Diego)
La Mesa Council deadlocked on PBID approval, will make decision in July (La Mesa Patch)

$1 billion hospital opens (Valley Roadrunner)

DEA "accidentally" left forgotten suspect in holding cell for 5 days (UT San Diego)
6 La Mesa officers exonerated in fatal shooting of Andrew Yacko (La Mesa Patch)
Lloyd Jr pleads guilty to manslaughter in Santee teen Carioscias' death (Santee Patch)
Lemon Grove School District cuts 30 jobs

(UT San Diego)
SAN DIEGO MAYORAL RACE
Voice of San Diego series: Who is….
Bob Filner
Nathan Fletcher
Bonnie Dumanis
Carl DeMaio
Other mayoral coverage:
Filner releases pension plan (UT San Diego)

Fletcher pledges to make cycling, transit a priority (Reader)

Fletcher-GOP feud still going strong: party sues candidate over $5,000 fundraiser (UT San Diego)

The Fletcher Flim-Flam (OB Rag)
The unfortunate trajectory of Carl DeMaio (Citybeat)



STATE
San Diego takes water fight public (New York Times)
UCAN reaches settlement to allow group to go on (UT San Diego)
California rakes in healthcare grants (Saramento Bee)
Environmentalists feeling burned by rush to build big solar projects (Los Angeles Times)
Discovery of Indian artifacts complicates Genesis Solar project (Los Angeles Times)
Calif. Public Utilities Commission: PG&E smart meter "opt out" fees suspended
Diablo Canyon reactor gets some unwelcome guests
Scroll down for excerpts and links to full stories.
"The most inexpensive way to meet your SQ (seismic qualification) is to lie. The industry does it all the time."
--Greg Palast, former lead investigator in government nuclear plant fraud and racketeering investigations
By Miriam Raftery

March 17, 2011 (San Diego's East County) –Catastrophic failures at a half dozen nuclear facilities in Fukushima, Japan has led to questions regarding the safety of nuclear reactors in America-- both existing facilities and new ones proposed—including some designed or operated by the same companies responsible for the nuclear meltdowns in Japan.