Rob Deason
"At Home" is a new series highlighting creative homes and lifestyles in San Diego East County communities.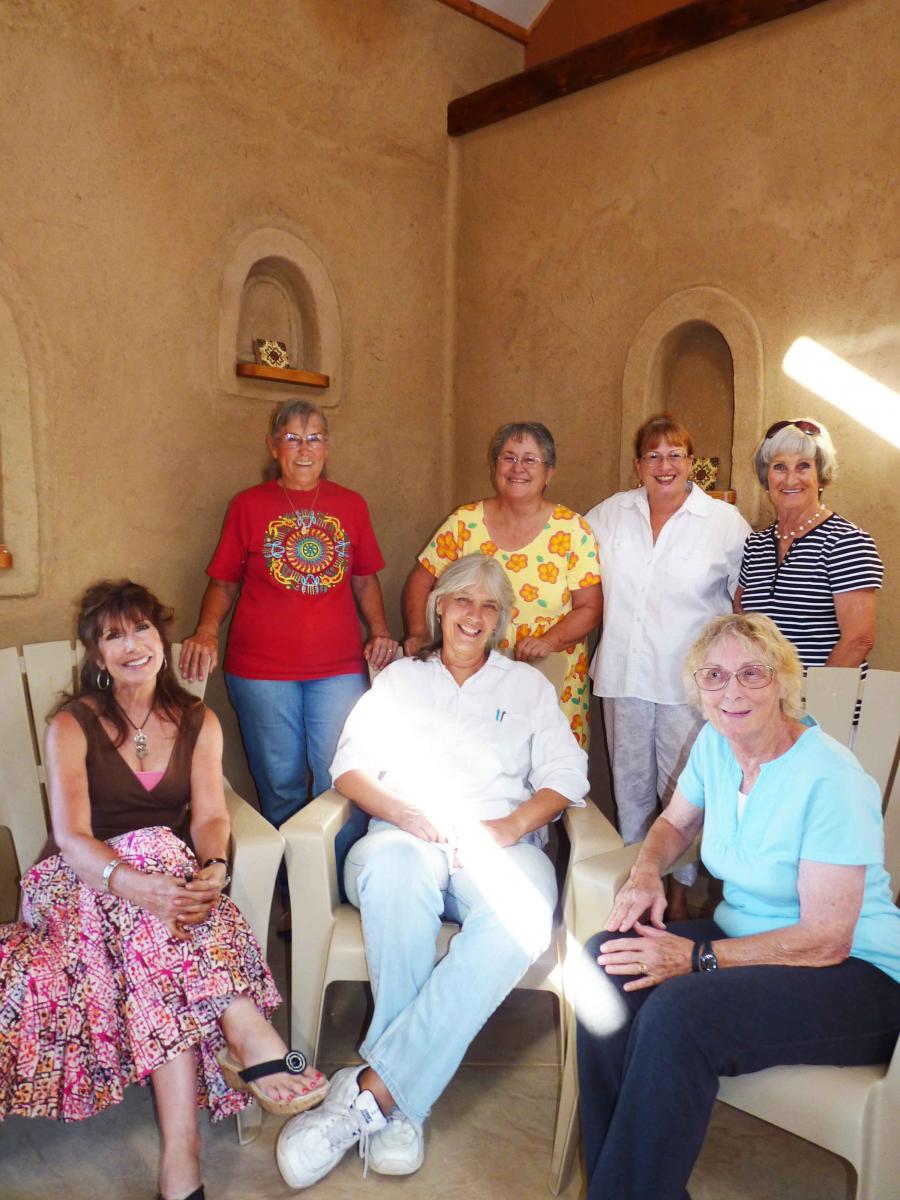 By
Miriam Raftery
"Straw bale building is like a barn raising—a wonderful, friendly activity that reaches out and brings people together." – Kim Hamilton
October 30, 2011 (Deerhorn Valley) – Four years after the Harris Fire burned down their barn, Kim Hamilton and Rob Deason celebrate completion of a new art and music studio made with straw-bale construction and hands-on help from friends, family and neighbors. Since the community also lost its former gathering place at a local fire station, the new studio doubles as a meeting room for the Deerhorn Valley Community Association.
The new structure is both fire resistant and green--built of natural, sustainable materials with insulating qualities ideal for the climate extremes found in this rural community.